Our Story
In the late Seventies, Stonehouse Pool was being looked at by Plymouth City Council as a possible site for a marina. This project was called The Stonehouse pool study.
Many small boat owners kept their boats in Stonehouse pool. Each boat owner had to apply to the Admiralty moorings officer each year for his mooring permit and pay Mount Edgecombe Estates a mooring fee.

The consensus of opinion among boat owners was that if they did not combine together their moorings would be lost to other interested parties. Ron Lawrey who had a small boat yard in the area called a meeting of interested boat owners at the Conservative Club in Barton Avenue. The Stonehouse Pool Boatowners Association was formed. A committee was elected and given the task of securing the mooring area for its members.
After long negotiations with Mount Edgecombe Estates a lease on the mooring area was obtained. Many members complained at the time they were not given enough information by the committee but they soon realised that it was prudent not to make it common knowledge, as there were other interested parties.
The next task was to clear out tons of wreckage that lay on the mud, which had been left by various scrap yards working in the area. It mainly consisted of steel plates that had been burnt off vessels to the waterline and left to sink.
They managed to acquire thirty empty 45-gallon drums. These drums were secured to the wreckage at low water spring tides. Long ropes were used to haul the wreckage on to Ron's beach, which was later disposed of. The next stage was to cast dozens of mooring blocks. These were dragged across the mud on a half of an old Anderson air raid shelter and manhandled into holes that had been dug, by a band of very wet, muddy and cold members. In the main these moorings were being laid for future members as most people present already had moorings.
At this stage of the evolution money was very tight. It was thanks to the efforts of the Ladies fund raising efforts that we kept our head above water at this very lean time.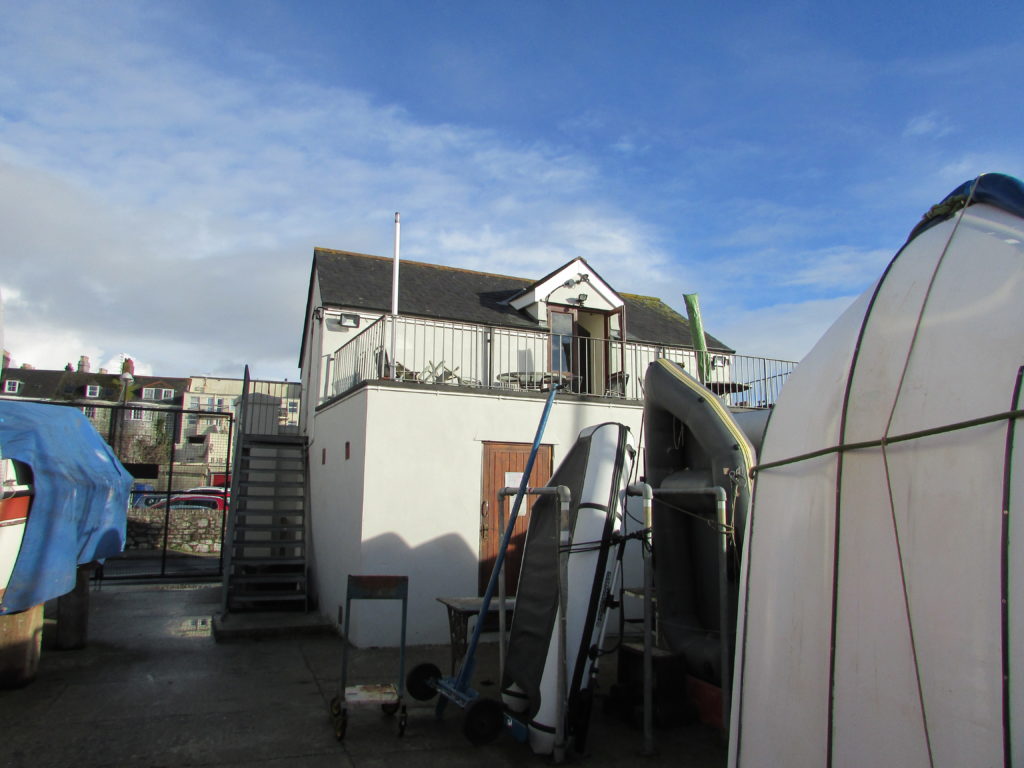 The next project was to acquire a boat yard for our association. Once again, after long and difficult negotiations with Plymouth City Council, a lease was finally obtained. The committee at that time had to erect a fence to make the area secure and get the site ready to receive boats in the Autumn. The time available to get the yard ready was very limited. It was touch-and-go that winter for the boat yard, because for various reasons only a handful of members took the offer of a place in the yard.
But we have survived and gone from strength to strength due to all the hard work of our committee and many association members. If you are interested in joining us then contact our membership secretary.
Meet the Committee
Les Short – Chairman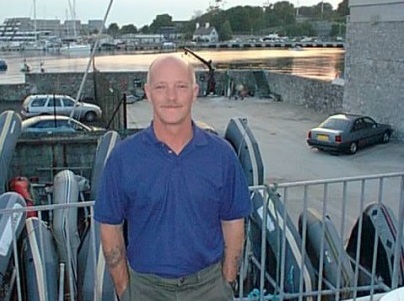 I am Les Short and I am the Chairman of SPBA. I have been with the association for 25 years and I previously served as Yardmaster for 23 years before becoming Chairman.
My boat is a Westerly Konsort called 'Oneday'. When I'm not sailing I also enjoy cycling, reading crime thrillers and having a drink with friends.

I am recently retired from GWR and I am spending my first summer of retirement sailing around Britain. I will be sailing on behalf of Macmillan Cancer Support. If you would like to sponsor me details can be found on the blog page.
Dave Randall – Secretary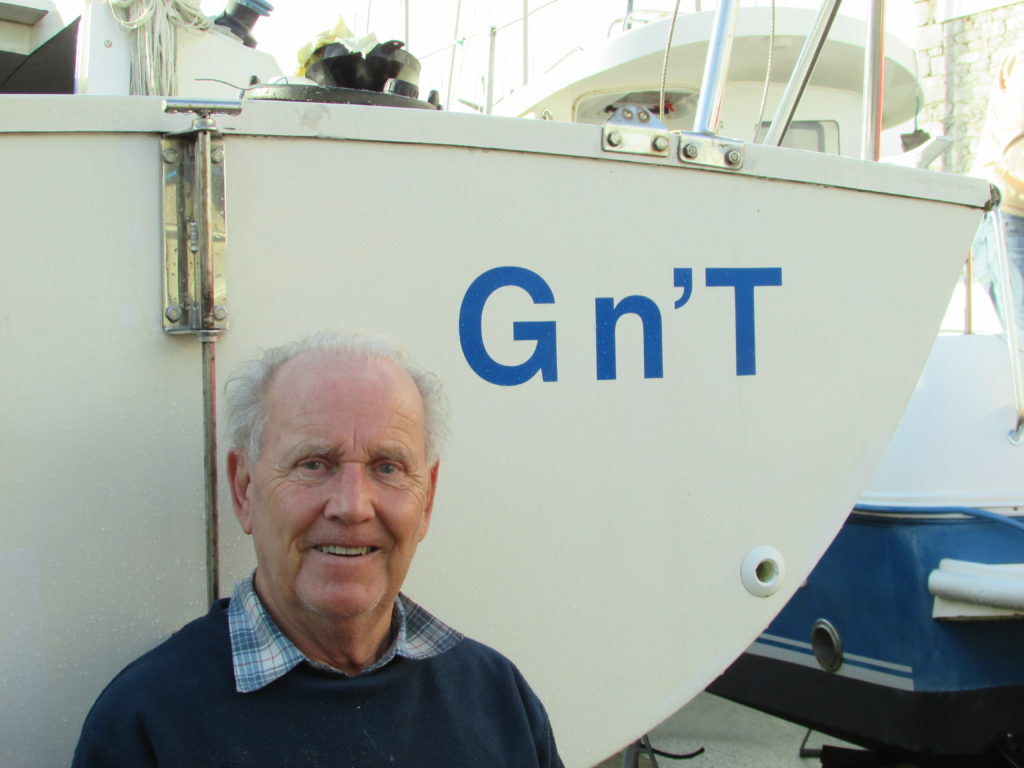 Hi, My name is Dave Randall and I'm the SPBA's Secretary. I'm pictured with my beloved sailing boat G'n'T and for those who don't know it's named after my children Gemma and Tom.
I've been in the Association for about ten years and its secretary for about two. I'm the guy you write or email if you would like anything brought before the committee.
I like to think of myself as a little bit of oil trying to make everything run as smoothly as possible and keeping as many people happy as I can.
Lyn Geake – Membership Secretary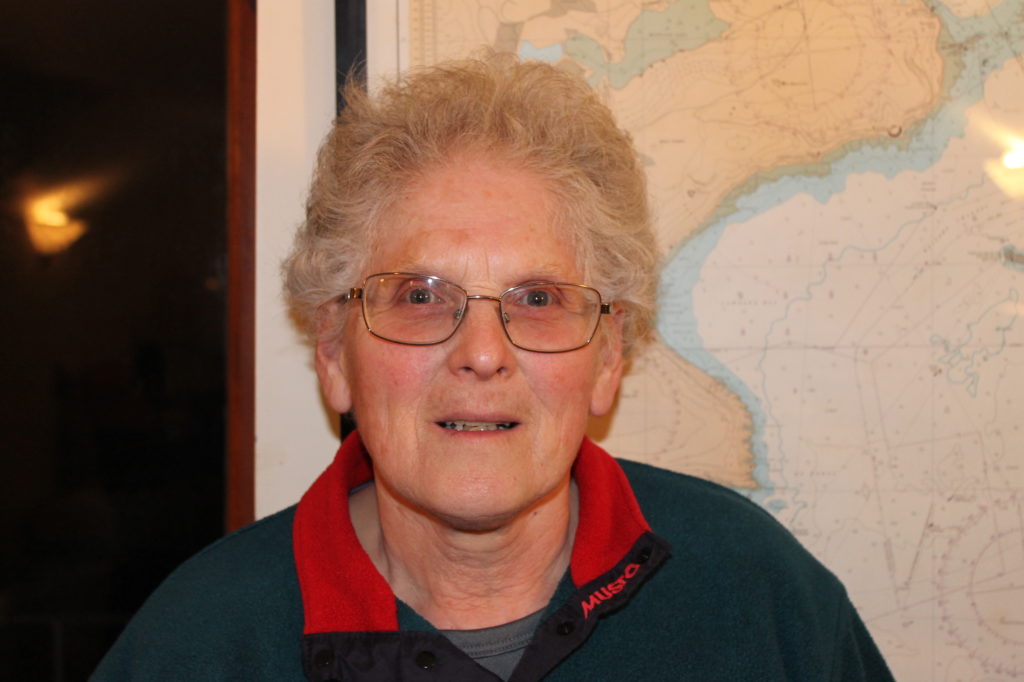 I am Lyn Geake. I have been a member of SPBA for 40 years. I used to be on the social committee in my earlier years. I am now the membership secretary. My boat Scruffy is a Seamaster 23.
Other than sailing I spend my time trying to keep fit. I also help in the training of search and rescue dogs. I am a 'Dogsbody'!! I lie out on the moors until a trainee dog and handler find me. It is very rewarding to see a puppy progress through the various stages and become graded.
Any prospective members are very welcome to contact me. My contact details are available on the home and contact us pages of the website. I prefer to be contacted by phone but am also happy to receive emails.
Terry Curtayne – Treasurer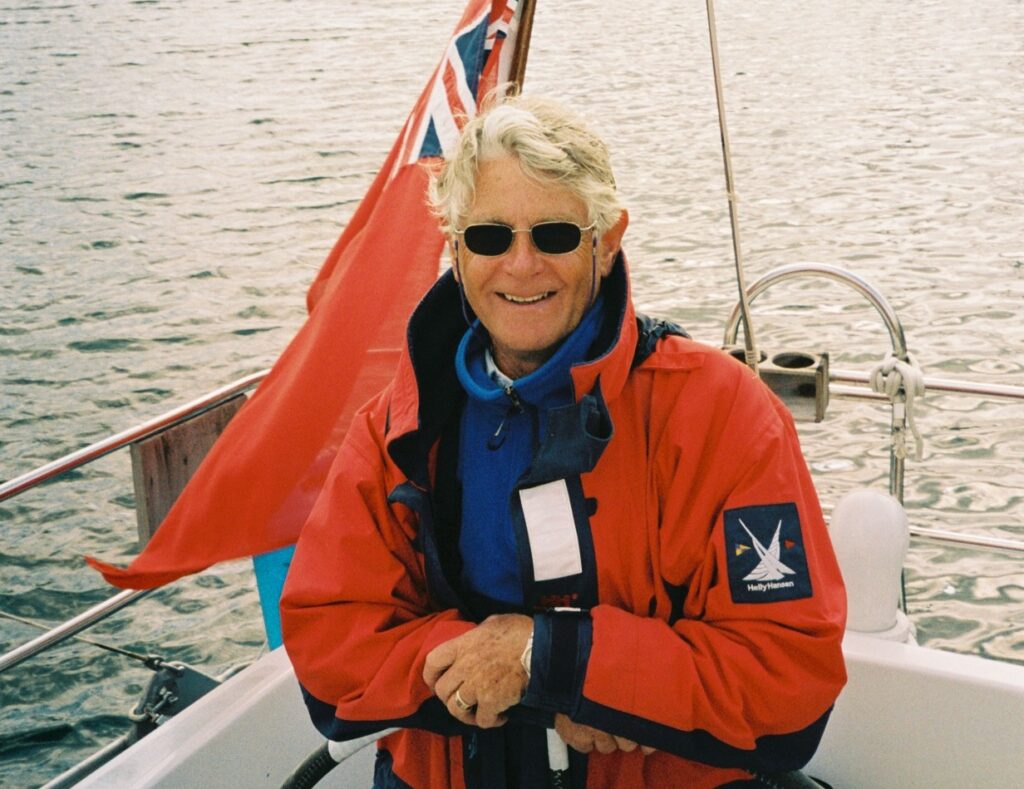 I have been with the Association for approximately nine years. I was Secretary for 6 years and Treasurer for the past three.
I have been on the water one way or the other since my first passage from Leigh-on Sea to the Walton Backwaters in June 1939.
At present I share a Hunter 21 "Siskin". As for other hobbies, model railways, music, walking and photography all help to waste my time, so I am told!
Stefan Pawlowski – Yardmaster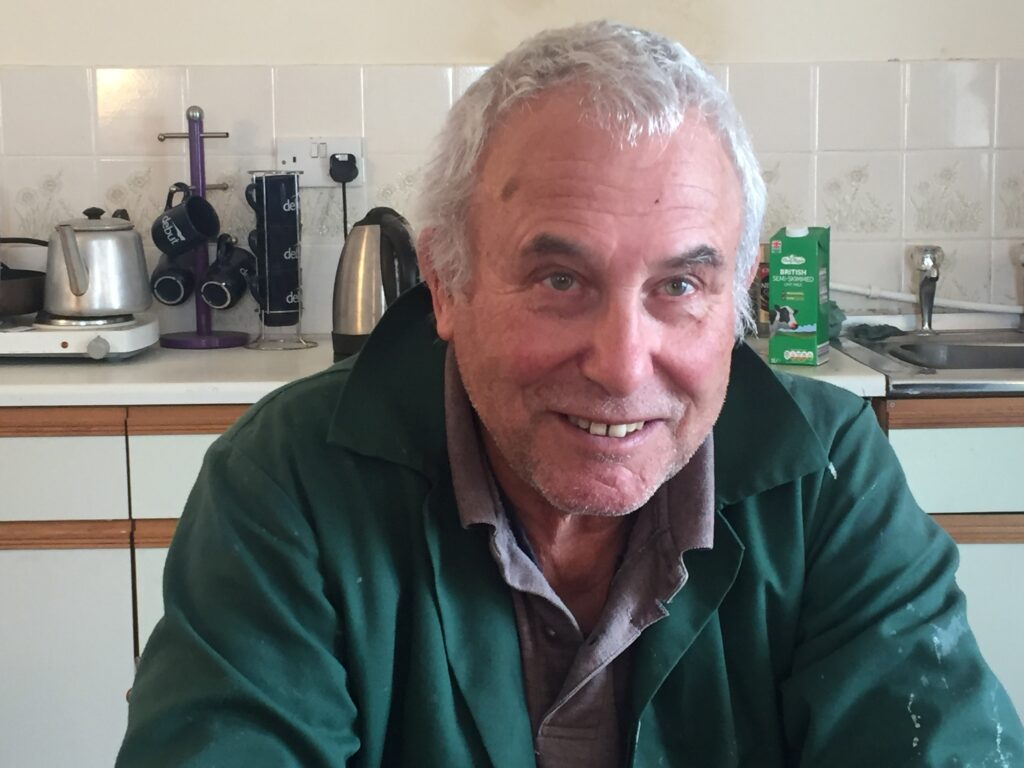 I have been with the association for 25 years and I am currently the Yardmaster. Previously I served as membership secretary for 3 years.
My boat is named Joannie and she is an Antares 710. I us her for pleasure cruising and fishing.
My other interests include reading thrillers, cooking, boat upkeep and definitely not DIY!
Matt Bunney – Bosun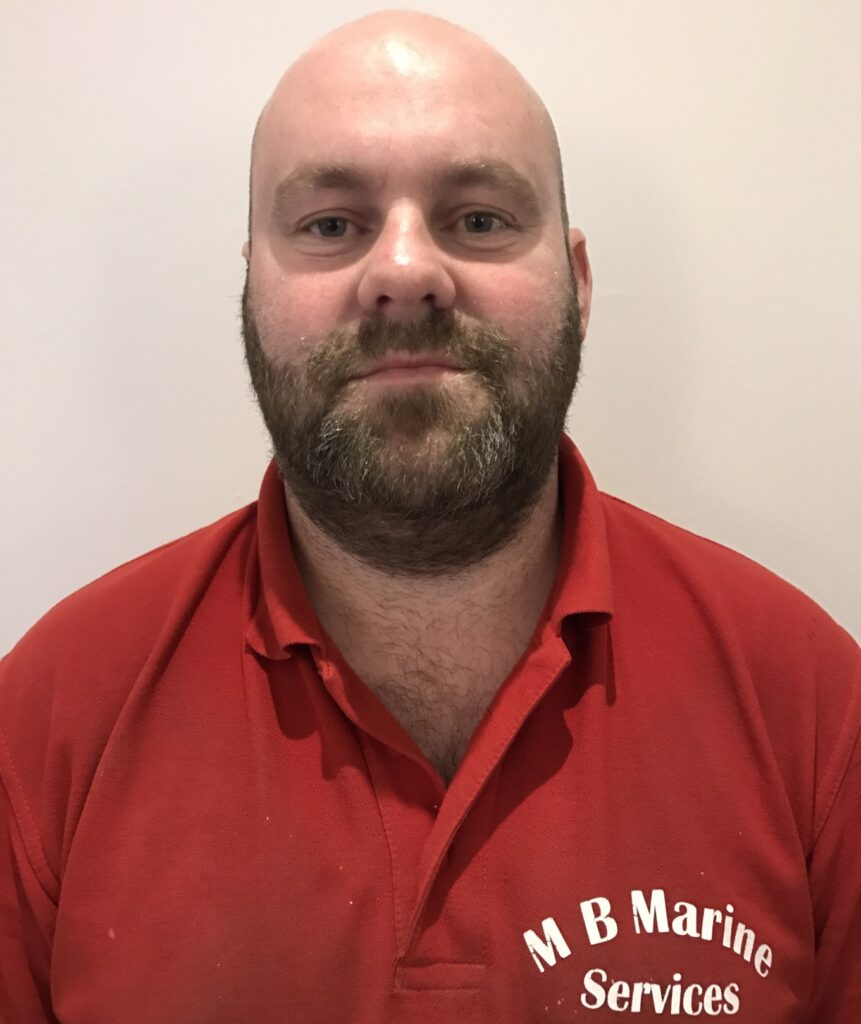 I have been a member of the association for 20 years and have been Bosun for the last 3 years.
My boat is Jolesker – a Colvic Family Fisherman, which I took over from my father. I enjoy cruising and overnight mooring with my family.
I am a shipwright by trade and spend my leisure time working on my boat.
Steve Pinnick – Moorings Officer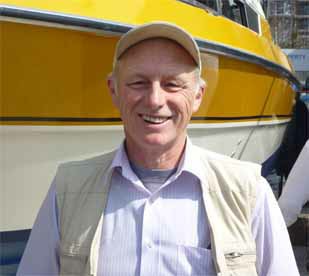 I have been with SPBA since its start and am one of the Trustees of the association. I have been Moorings Officer ever since the association was founded.
My boat is called Marina and she is a 25′ Carvel built motorboat. I use her for pleasure cruising.